Computer Graphic II

---

Course Objective:


This Course familiarize students with images editing software(Adobe Photoshop and Image Ready)and with various raster files formats. The preparation of images for both print and electronic publication will be convered with particular emphasis on the optimization if graphic images using Adobe Image Ready. The majority of the projects in this course are design to provide the student with work that can be included as part of a portfolio.
CD Cover Project:
2000-2001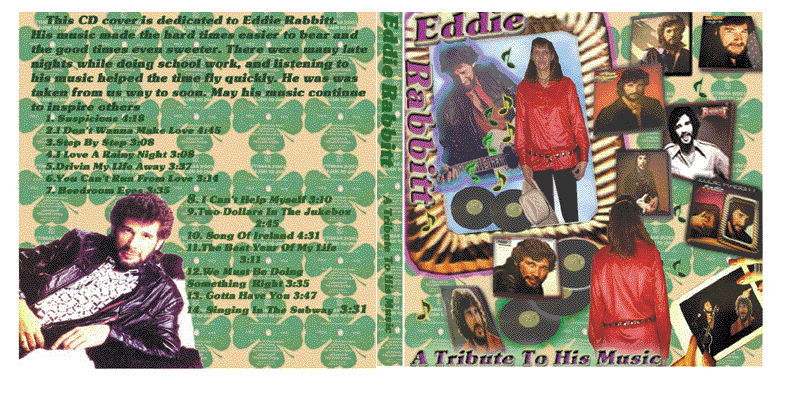 As students we had to create a CD cover which included the front cover back cover and spine of CD on a single 8½x11 sheet of paper. It could be any type of CD either an actual title or a fictitious one. This would have to be setup in QuarkXpress in landscape orientations with the following dimensions. Front Cover-5"x5" Back Cover-5"x5" and the spine 3/8x5" We where able to use scanned Images or composite images on both the front and back covers to help convey the tone or subject matter of the CD. We couldn't use web images or stock images. The images had to be scanned at 150 PPI and the imported into Quark as tif. files. We also had to combine images with some text effects on the CD Cover. Which I tried to do for this CD Cover Project.Computer Graphic II was my first course I took after returning back school after a number of years and I believe I did quiet well.

Book Cover:
200-2001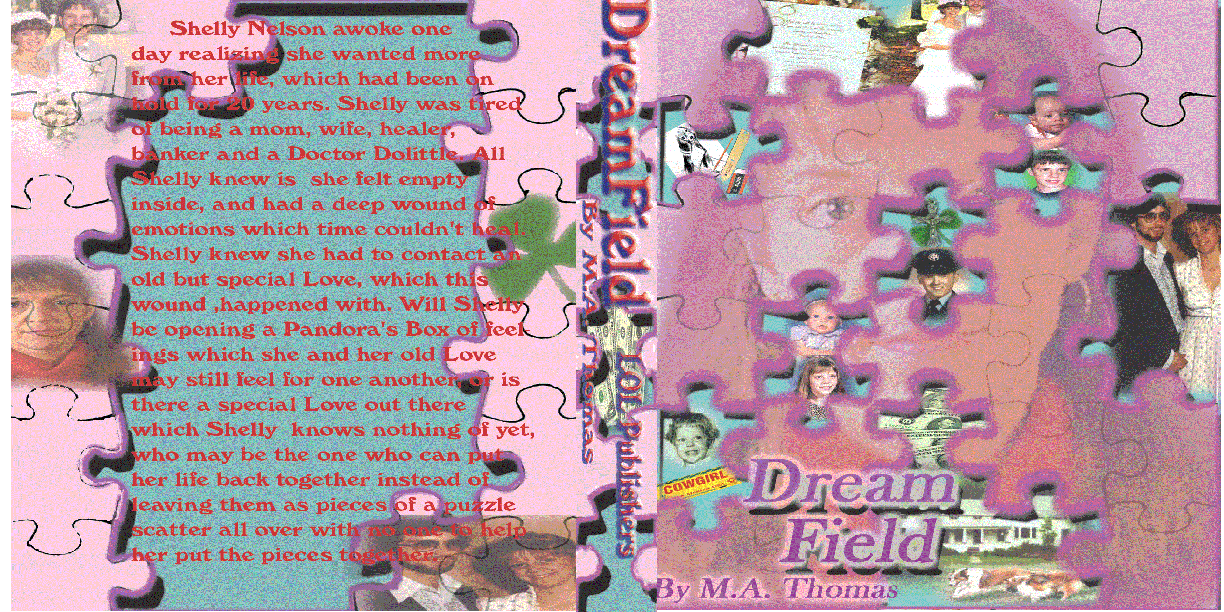 This Book Jacket was a final project for this course. These are the specs we had to follow to create this Book Jacket. There had to be a front,and back covers and a spine which would be set up on a 11x17 sheet of paper. This book jacket could be any type either actual or fictitious one.Then we had to setup in QuarkXpress with the following dimentions. Front Cover-7"x9" Back Cover-7"x9" and the Spine 1"x9". Again we could use scanned images as well as composites images on both the front and back covers to help convey the tone or subject matterof the book. But we couldn't use web images or stock images just as it was done in the CD Cover. I enjoyed doing this final project because it was a more personal piece of myself and I used myself as the charater of this Book Jacket. I also realized that returning back to school and taking courses in Computer Graphic which strengthen myself confidence and helped me develope better computer skills as well as insight to my creativity.

Web Design by M.A. Thomas