to do a Tribute Cassett to a country,pop celiberity I liked.The final project had to consist of the following:
A written paragraph stating the problem.
Documentation of research on the problem such as; photocopies,examples of other similar solutions,etc.
Evidence of design process, work sheets,etc.
At least one in class consultation with our teacher to discuss issues of the project.
And last a completed well crafted final solution to the problem.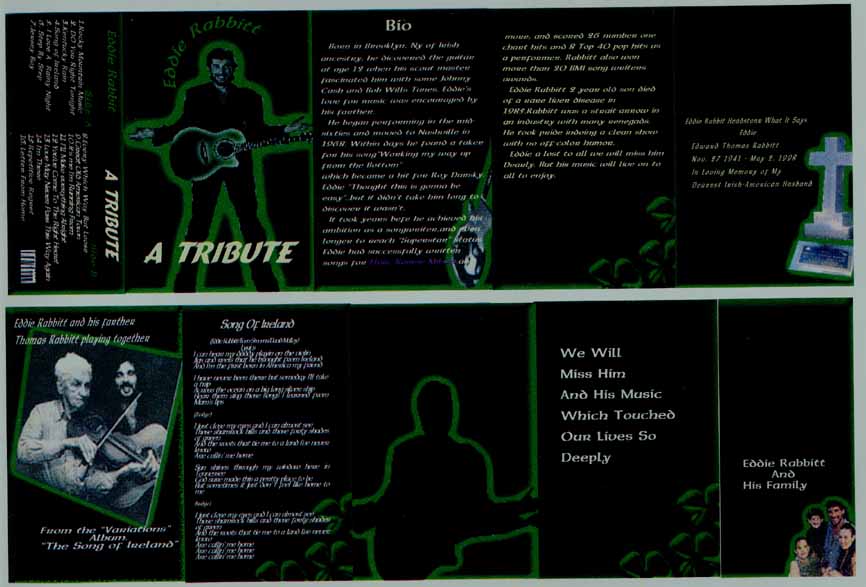 Web Design by M.A. Thomas